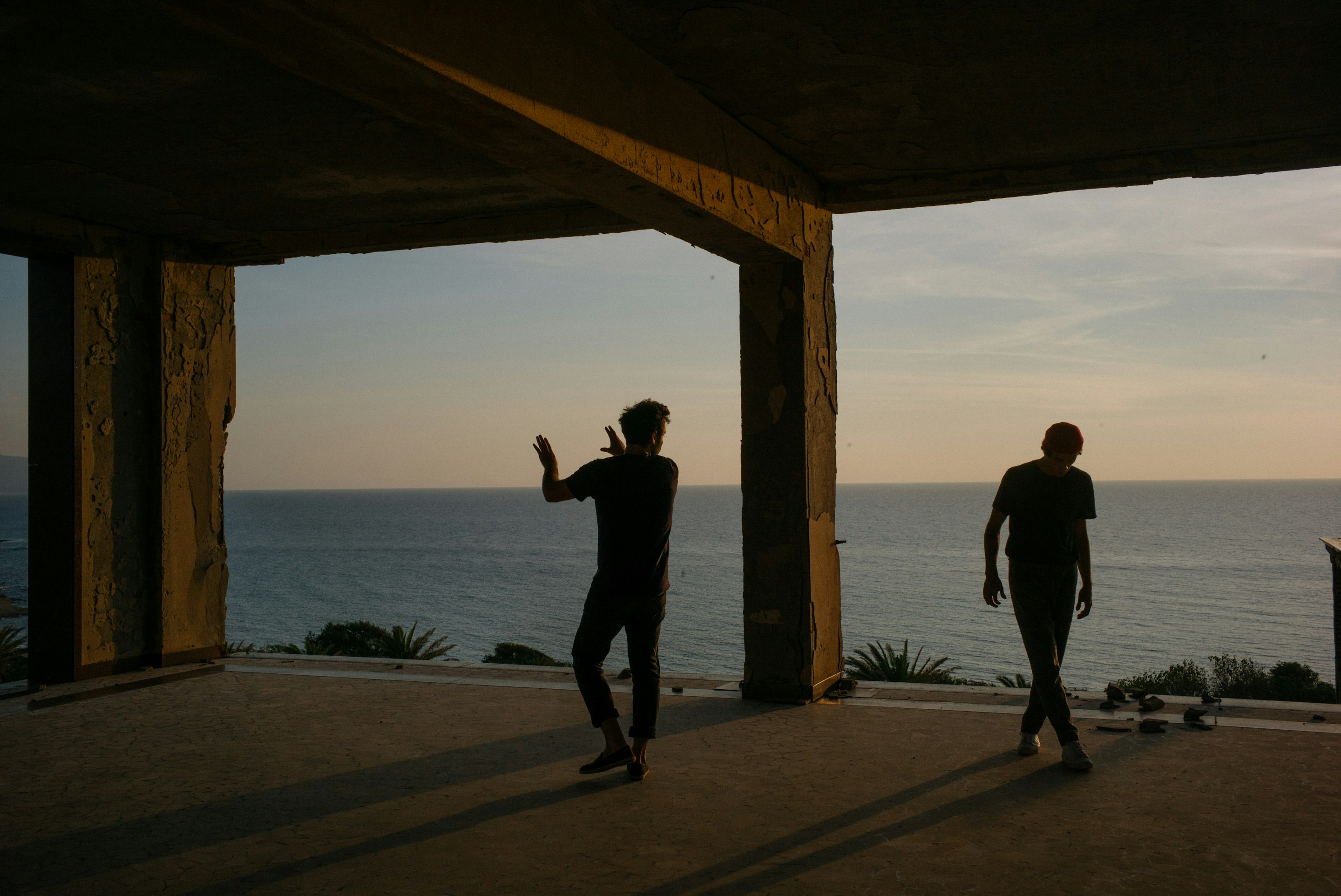 About
Recently named one of the 2018 Young Guns by the prestigious One Club for creativity of New York, Neels Castillon is a Paris based film director & photographer. Always looking for new forms of storytelling, his work has earned many awards (Grand Prix Stratégies, Berlin Film Festival, Vimeo Staff Picks) and reached millions of views online. He's brought his love for original content to top brands including Lacoste, Hermès, Nikon, National Geographic and Roland-Garros. He co-founded Motion Palace a creative studio, producing content for brands, agencies, entertainment, arts & cultures - Working in France and worldwide.

Contact
Creative Studio ☞ Motion Palace
Commercial ☞ ariane@motionpalace.com
Personal ☞ neels@motionpalace.com
Awards / Recognition
2019 • Grand Prix Stratégie de la production • 'Vertical Home'
2019 • Grand Prix Stratégie du digital • 'Vertical Home'
2019 • New York Festivals • 'C'était Ecrit' • Gold
2019 • New York Festivals • 'C'était Ecrit' • Silver
2019 • New York Festivals • 'Science Grand Format' • Bronze
2018 • ADC Young guns 16 winner
2018 • Vimeo Staff Pick • Angèle 'Jalousie'
2018 • Young Directors Award • 'Isola' • Shortlist
2018 • Berlin Fashion Film Festival • 'Isola' • Shortlist

2018 • Club Des Da • 'C'était Écrit' • Mention Générique
2017 • Vimeo Staff Pick • 'Isola'
2017 
• Grand Prix Strategie • 'Paris Sur Court' • Silver 

2017 • Club Des Da 2017 • 'Kairos' • Mention Sound Design
2014 • Vimeo Staff Pick • 'La République du Skateboard'
2014 • Vimeo Staff Pick • 'Sous le ciel de Paris'
2013 • Vimeo Staff Pick • 'A bird Ballet'

Press
STRATÉGIES L'authenticité de l'image.
PACKSHOT MAG À l'impossible, nul n'est tenu. Sauf Schmidt.
CB NEWS Schmidt perché à Flanc de Montagne
HUFFINGTON POST La chanteuse Belge a vu les choses en grand.
TSUGI Angèle dévoile le fascinant jalousie.
I-D VICE Si vous n'êtes pas encore jaloux d'Angèle, vous allez le devenir
CLIQUE Le clip du jour 'Jalousie'
VOGUE 'Jalousie' Le nouveau clip sublime d'Angèle.
BOOOOOOOM Suzane • La Flemme
LE MONDE Sandwich croque le fait-maison.
BOOOOOOOM Coeur de Pirate • Prémonition
MAGASINS GENERAUX by BETC [Portraits] Léo Walk & Neels Castillon.
COURRIER INTERNATIONAL Danse poétique en Méditérranée.
C-HEADS A short dance film between vitality and melancholy.
KONBINI Quand la danse mêle avec brio modernité et mélancolie.
BOOOOOOOM Inspired performance by dancer Léo Walk.
NOWNESS Picks
BETC POP Le court-Métrage sur le parkour à Paris.
SOMEWHERE American West by Neels Castillon.
KONBINI Une ode aux skateurs parisiens.
iGNANT Top 10 Road Trip Photographers.
TED 2015's short film festival.
HYPEBEAST Under the Sky of Paris.
MASS APPEAL Poetry written with four wheels and a plank.
POETRYFILMKANAL Neels Castillon's interview on his short "Arte Poética"
UFUNK Une jolie vidéo de skate contemplative.
TUXBOARD Over the edge : les freerunners parlent du Parkour à Paris.
OPNMINDED La Patagonie bleue et noire de Neels Castillon
OPEN CULTURE Hear Jorge Luis Borges Read 30 of His Poems
SHOOTING FILM Fantastic Street Portrait Film Photography
MUTANT SPACE Explore the America of our European imagination
LOMOGRAPHY American West by Neels Castillon
APAR.TV « La République du Skateboard » un film remarquable.
QUARTZ Watch the videos that TED uses to reset your brain.
KONBINI A Tuneful Ode To Parisian Street Skateboarding.
NIKON Urbanite Games.
iGNANT Black Patagonia Series.
LE MOUCHING Black Patagonia.
SCIENCE ET AVENIR Un magnifique spectacle offert par des milliers d'étourneaux.
HUFFINGTON POST Are you a fan of the bird ballet ?
OPEN CULTURE The Art of Poetry.
PETAPIXEL Thousands Upon Thousands of Birds Dancing in the Sky.
NYC LIGHT FILM SCHOOL Finding a story in spontaneous moments.
NOWNESS Starlings fly in hypnotic formation.